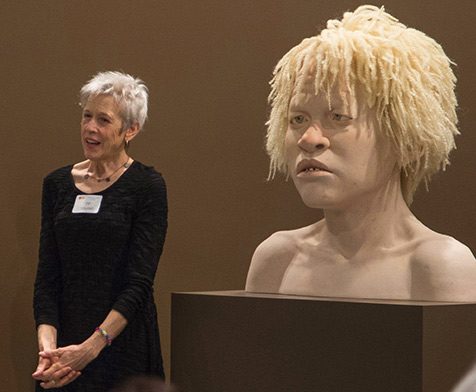 Tip Toland lives in Vaughn, Washington.  She received her MFA from Montana State University in 1981. Tip is a full-time studio artist and a part-time instructor in Seattle. She conducts workshops across the United States, Europe, Australia, Mexico, Taiwan, Bali and the Middle East.  She is represented by Traver Gallery in Seattle, WA

Her work is in public and private collections, including: The Yellowstone Art Museum, The Renwick Gallery of the Smithsonian, Nelson Atkins Museum, The Crocker Museum, St. Petersburg Museum of Art, The Daum Museum, The Metropolitan Museum of Art. Arizona State University Ceramics Research Center, The Eleanor Wilson Museum at Hollins University, Kohler Arts Center, Portland Art Museum, Racine Art Museum, Yingee Ceramics Museum, Zanesville Museum of Art, Fuller Craft Museum, Icheon Museum of Ceramics.
Click HERE for Tip's resume.